Anderson's Warehouse Furniture Donation
(Carterville, IL | January 4, 2018)
Anderson's Warehouse Furniture with stores in both Energy, IL and Pittsburg, IL presented the Poshard Foundation for Abused Children with a $2000 check the end of December!
A huge thanks to Lowell and Michelle Anderson for their generosity.
Thanks to all of you who took the Christmas Lyrics Quiz online to help make this donation possible!
---
Ribbon-Cutting
(Carterville, IL | November 22, 2017)
In October, 2017 CASA of Franklin County announced the opening of their Visitation Room to the public by holding an Open House. This is the only visitation room attached to a CASA in the state of Illinois. This space allows the children we advocate for and local children in care to visit privately with their families in a more home like setting. Children who are also waiting on court will be able to use this room. This room was made possible due to a $2500 grant through The Poshard Foundation.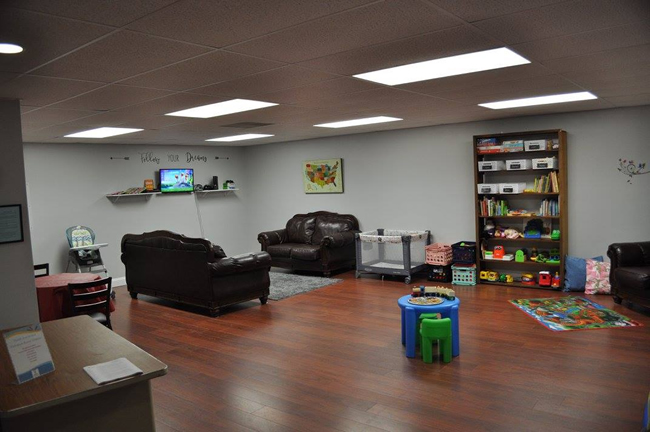 ---
Please help us raise money for abused, abandoned, and neglected children in Southern Illinois, with a secure credit/debit card donation.